Big business sold more than 50% of total sales volume of products according to results of 7 months in 2021. They carried out their activities in such economic sectors as:
mining industry – 89%;
supply of electricity, gas, steam and air conditioning – 75%;
professional, scientific and technical activities – 71%;
information and telecommunications – 64%;
financial and insurance activity – 56%;
transport, warehousing, postal and courier activities – 54%;
processing industry – 53%.
Total sales volume of products (services) sold by big business in all economic sectors amounted to 2.983 billion UAH for 7 months of 2021.
The largest sales volume of products and services was declared in the Central Interregional Directorate (Kyiv), namely 1.594 billion UAH, while in the Eastern Interregional Directorate (Dnipro) – 739 billion UAH, Western Interregional Directorate (Lviv) – 233 billion UAH, Southern Interregional Directorate (Odessa) – 220 billion UAH, Northern Interregional Directorate (Kharkiv) – 196 billion UAH.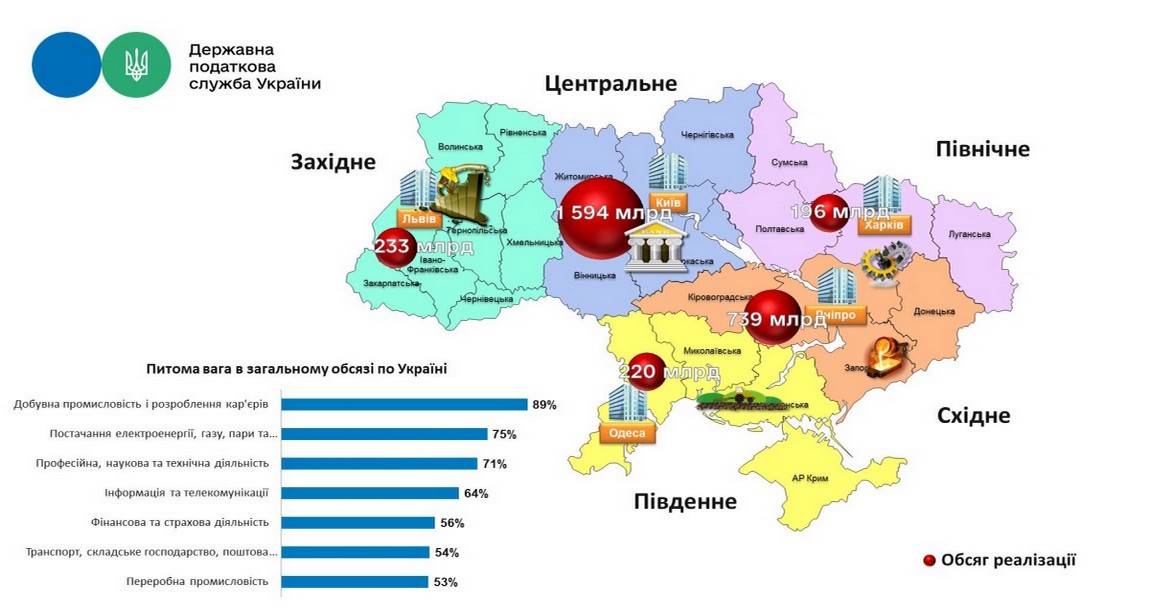 Communicate with the State Tax Service remotely using the "InfoTAX" service